Congratulations to the Student of the Month for September, Michelle Martin from TWC Bundaberg!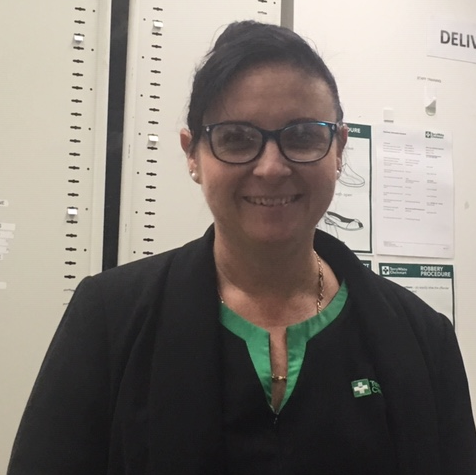 Michelle was nominated for Student of the Month by her Trainer/Assessor Linden Pirrone.
Linden shared, "Michelle has in my eyes always been a standout, both as a Retail manager and now as one of my students.
"Back in February 2016 I nominated Michelle for Boss of the Month because she was always putting her staff first by helping them improve their skills and ultimately the business.
"I finally managed to convince Michelle to do something for herself and be recognised for all the skills that I have seen her demonstrate over the years.
"Michelle's assessments are amazing and her enthusiasm that she has learnt something new or is willing to try new processes is infectious. She sets a wonderful example as a student, a boss and retail manager."
As the September 2019 Student of the Month, Michelle will go into the draw to win the 2019 Student of the Year. The Student of the Year will win a Full Registration to the Pharmacy Assistant National Conference 2020. Please read the Terms and Conditions here.
If you would like to nominate a Student in your pharmacy, please get in touch with us via [email protected] or talk to your Trainer.