The November 2018 Student of the Month is Aalia Robinson from Albany Creek Day and Night Pharmacy. Aalia has been nominated by her Trainer/Assessor Katy Duldig, who commended Aalia's ability to complete her her SIR20116 Certificate II in Community Pharmacy in record time, while still in high school.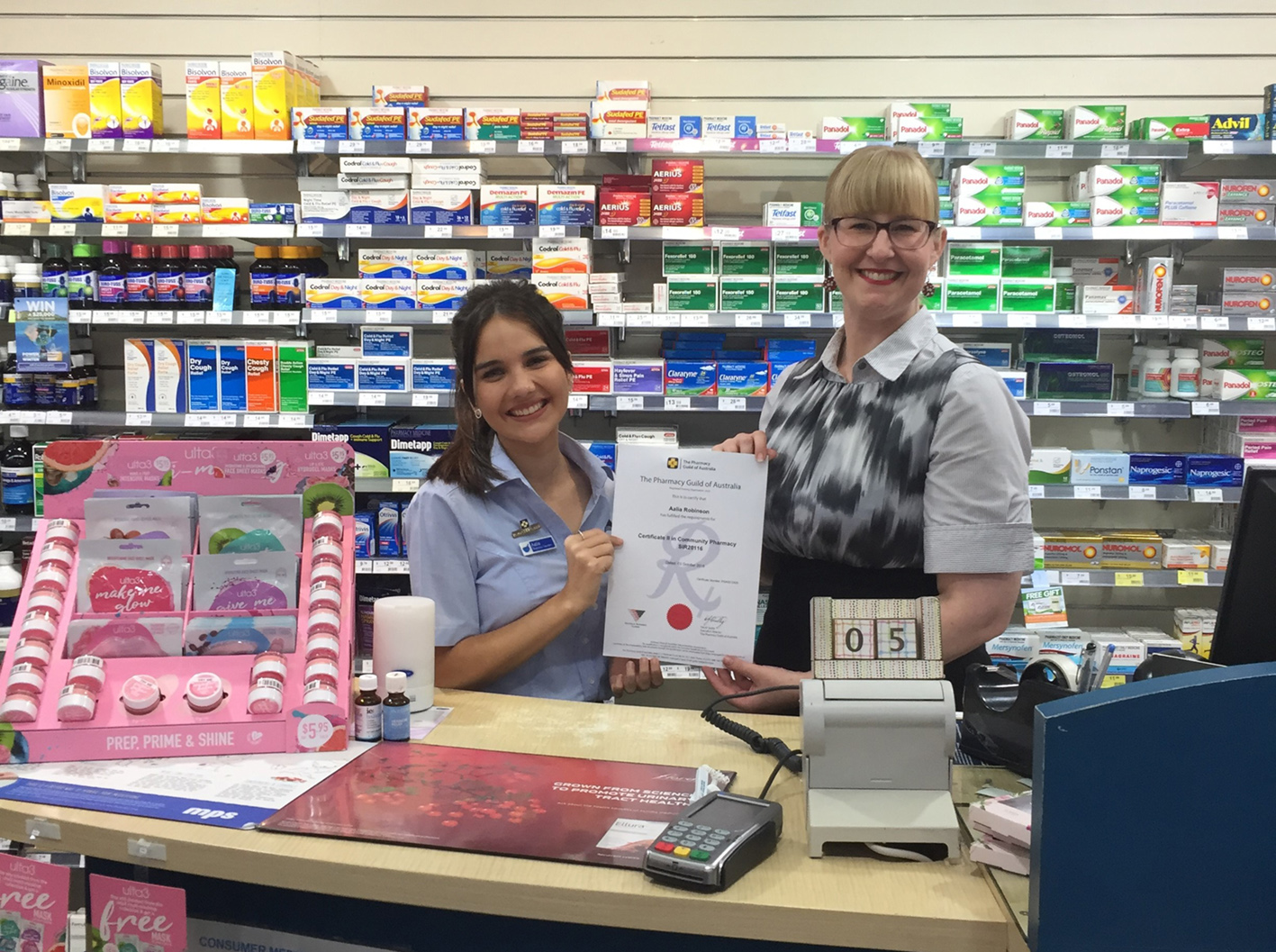 Katy said, "Aalia is a pocket rocket, wise beyond her years, who takes working in pharmacy in her stride. She is an invaluable part of the team, involved in the day to running of the store and provides a very high standard of customer service."
"Even amongst the pressures of completing year twelve, she completed her Certificate II on time and to a very high standard," Katy added.
As the November 2018 Student of the month, Aalia will go into the draw to win the 2018 Student of the Year. The Student of the Year will win a Full Registration to the Pharmacy Assistant National Conference 2019. Please read the Terms and Conditions here.
If you would like to nominate a Student in your pharmacy, please get in touch with us via [email protected] or talk to your Trainer