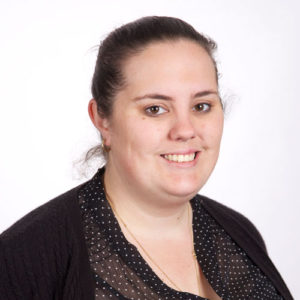 Haylee was our Enrolments Officer from June 2013 until May this year, and has now become our National Programs Administrator with the Guild. Haylee has an extensive background in Registered Training Organisations and found that she just naturally fell into her role as Enrolments Officer. We recently talked with Haylee to find out a little bit more about her, and her role.
What roles have you had while working at the Guild?
I started with the Guild as the Enrolments Officer, enrolling Pharmacy Assistants into Certificate level training, however have recently taken on the role of National Programs Administrator. In my new role I look after the administrative functions for the Intern Training Program (soon to be the National Intern Training Program!) and the Pharmacy Assistant of the Year Award.
What is important to you in the work place?
It really helps to stay organised. Keep calm and colour code!
What qualifications have you gained?
I have a Bachelor of Business.
What is your greatest personal or professional achievement?
A few years ago I sang at a friend's wedding ceremony, and that was a really great moment for me personally because I overcame my lack of confidence, and sang without the overwhelming urge to vomit!
Professionally, I was very happy to complete my university studies, and come out on the other end with a Bachelor of Business.
What do you enjoy most about your job as an Enrolments Officer?
Obviously the people that I am lucky enough to work with everyday make the role that much more rewarding. The opportunity to have a meaningful impact on someone's career goals through their training or recognition of their commitment to the Pharmacy industry is also very rewarding.
What do you do in your spare time?
I read a lot! I love to read pretty much anything I can get my hands on, a personal favourite is definitely Harry Potter. I also volunteer with some local youth amateur theatre, which is a lot of fun and very rewarding!
What inspires you?
My family and friends.
If you could have a superpower, what would it be?
I would love to fly. It would make travelling so much cheaper!