Over the last month Guild Trainers Linden, Sharyn and Katy have been on the road visiting students in South East Queensland. Check out these pics from their visits!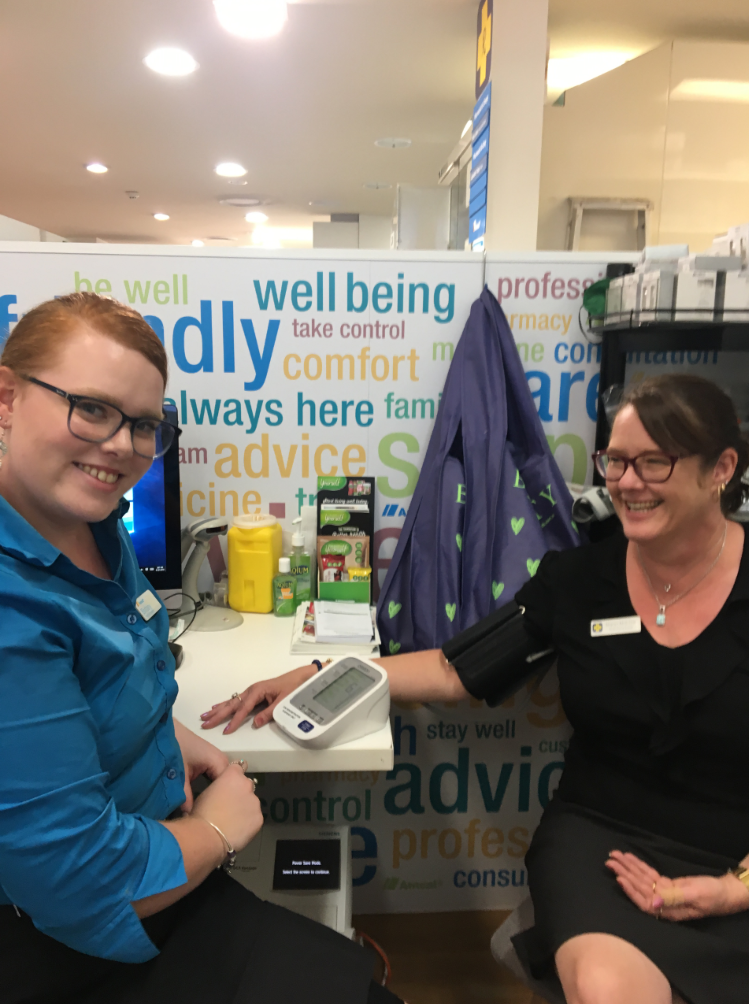 Brittany Jordan (L) from Kenmore Amcal Pharmacy completing her blood pressure testing assessment with Sharyn (R).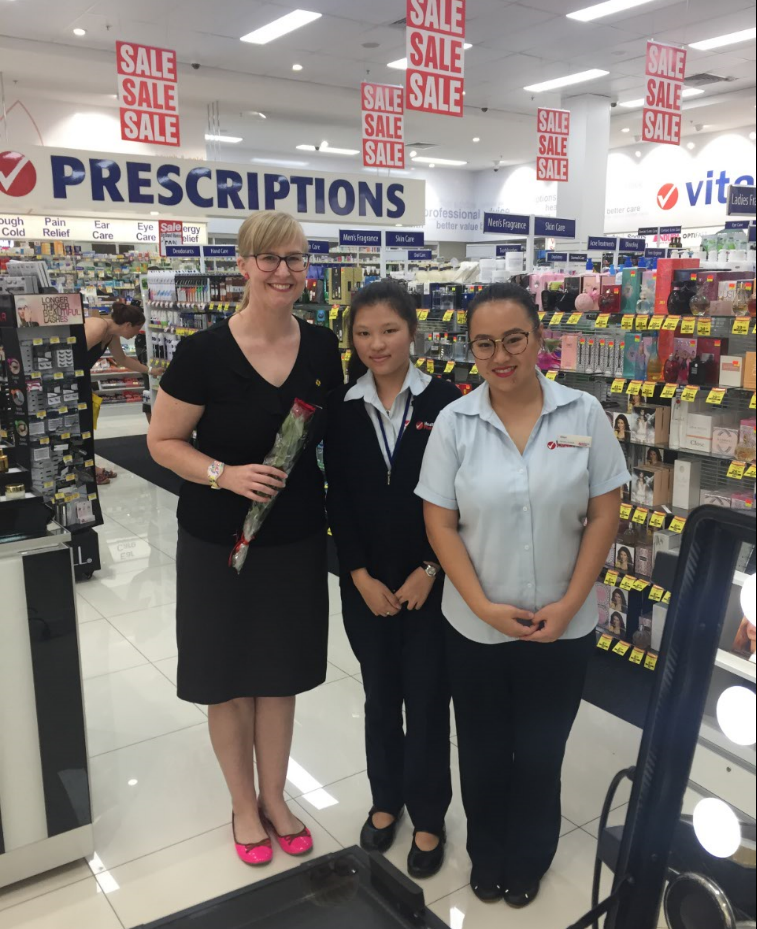 When Katy (L) visited Honey Vang (middle) and Shanshan Li (R) at Healthyworld Garden City Lower on Valentines Day her lovely students gave her a rose! Lucky Katy!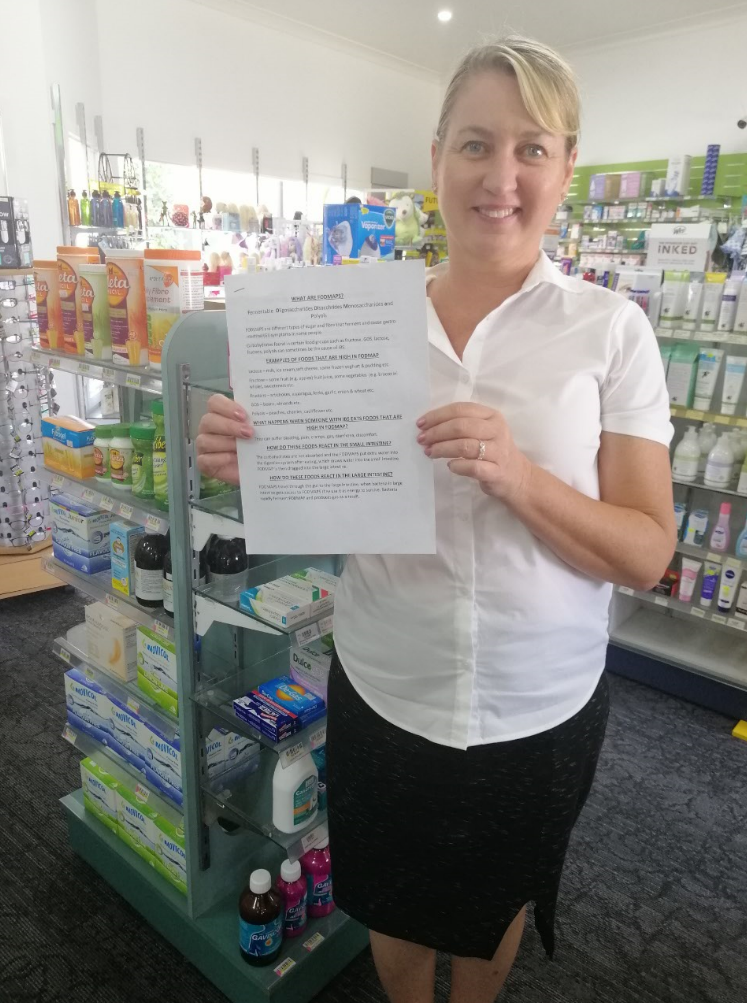 When Linden visited Therese Hutchinson (pictured) at Alderley Plaza Chemist, Therese was excited to share her personal benefits of undertaking her Community Pharmacy training. Therese had learnt about the FODMAP diet in one of her units and found it very interesting. She had no idea at the time this diet would end up being recommended to her by her GP! Therese was proud as punch when she recognised the diet and told her doctor she even knew that it was first developed at Monash University.
The term FODMAPs is an acronym that stands for: Fermentable Oligosaccharides, Disaccharides, Monosaccharides and Polyols. They're a group of poorly absorbed simple and complex sugars that are located in a variety of fruits and vegetables and additionally in milk and wheat.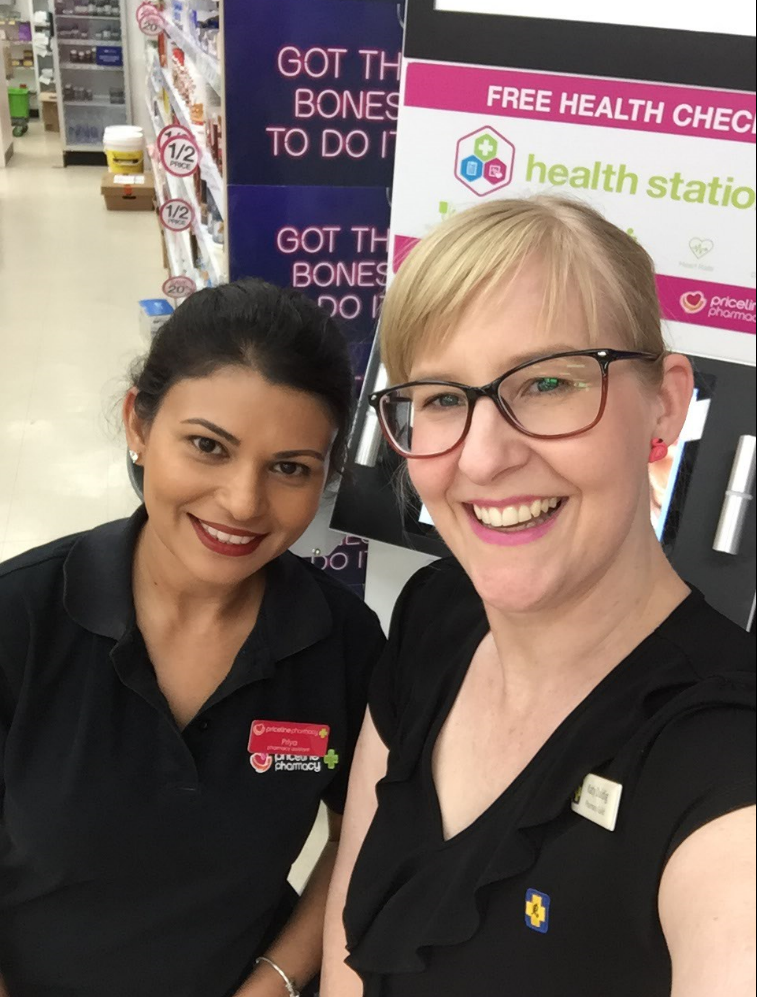 Priya Raniga (L) was a Community Works Skills student two years ago and is now working at Rochedale Priceline Pharmacy! Katy is showing off her selfie skills in this shot.