As you may be aware by now, a new chapter for Guild Learning and Development has commenced with the launch of its new education portal, GuildEd. The GuildEd site provides pharmacy owners, pharmacists, intern pharmacists, dispensary assistants and pharmacy assistant's access to a contemporary, innovative and engaging online learning platform.
GuildEd replaces the myCPD and myLearning sites with a single, streamlined platform. The site has undergone significant changes which include a fresh look and intuitive navigation. Boasting the same high-quality education and with over 35,000 pharmacists and pharmacy assistants already registered, GuildEd promises to be the premier destination for pharmacy education.
Currently The Guild is in the process of phasing out all paper-based enrolments and we encourage you or any of your staff requiring S2S3 online training to enrol via our new online education portal GuildEd (https://guilded.guild.org.au)
Listed below are a set of instructions that will allow you to register for GuildEd and enrol in the S2/S3 (SIRCIND002 Support the supply of Pharmacy Medicines and Pharmacist Only Medicines) online module.  Once you have completed all of the required steps we will process your application as soon as possible and provide you with access to the course.
If you have not registered with GuildEd you need to do this before you can enrol in the S2/S3 course. Instructions to do this are included below.
You must use your personal email address. Do not use the pharmacy's email address.
Please complete all of the steps involved in the enrolment process. There is a Part 1 and Part 2 to the enrolment process, you must complete both.
For ease of use, save the link to GuildEd (above) in your favourites
To start the enrolment process on GuildEd please visit https://guilded.guild.org.au
If you have already have an account, log in with your details. Otherwise if this is your first time on GuildEd please register by clicking on Create new account.  You will be sent an email with steps to confirm your account and enable you to log in.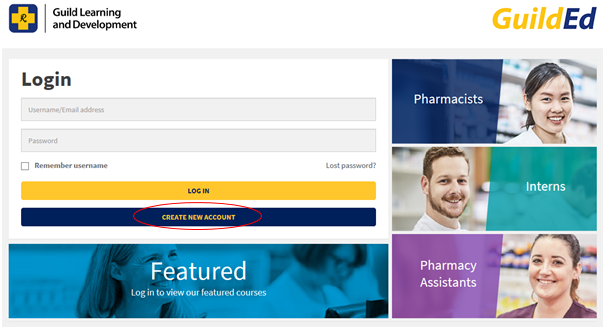 Once logged in, on the Welcome screen you can access the enrolment for SIRCIND002 by clicking on the S2/S3 purple tile.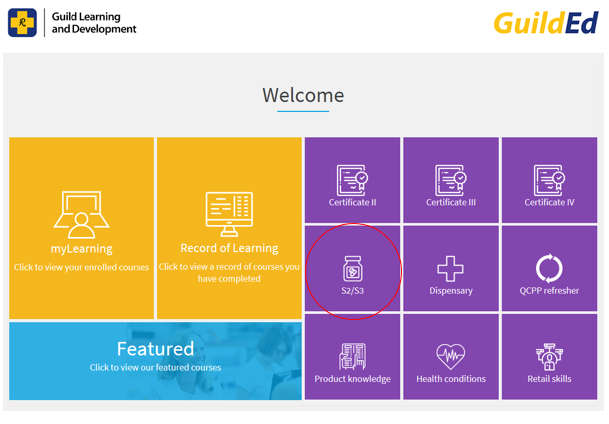 Scroll down to find the course or search by name SIRCIND002.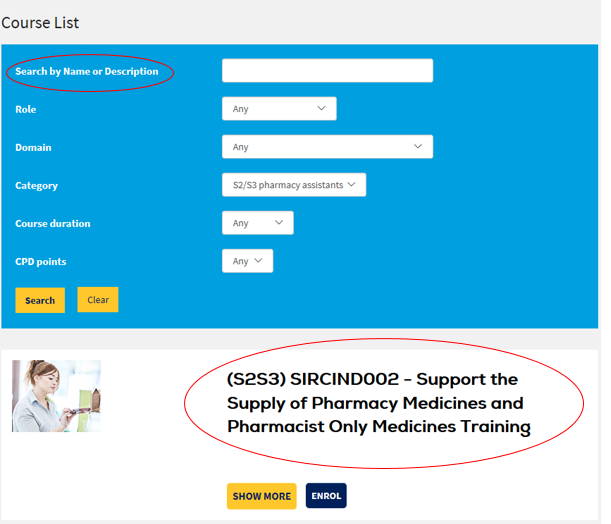 Click on Show more to read the information on the course and when you are ready to enrol, click on Enrol. Read the Pre-Enrolment information and then follow the three easy steps to complete the enrolment by clicking on the purple tiles.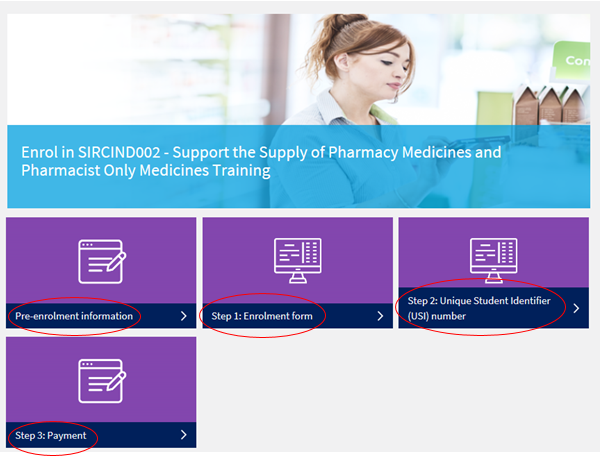 Once you have completed all of the steps in the enrolment process, we will be in contact with you to finalise your enrolment and provide you with access to the course.
If you, or any of your staff require any assistance or with general navigation of the GuildEd platform, please contact Guild Training on [email protected]
The Pharmacy Guild of Australia is a Registered Training Organisation – RTO Code 0452