Have you ever put together a bucket list, either mentally or on paper? Is there one thing you would love to do to make your life complete?
At this year's Pharmacy Assistant National Conference (PA2015), motivational speaker Sebastian Terry will take you on his journey of ticking off 100 items from his own bucket list.
Affected by a curious mind and the death of a close friend, Sebastian Terry experienced a moment in his life where he asked himself a simple question – am I happy? The answer was no, and so he decided to pen a list of 100 things that he had always wanted to achieve, and pursue it. This was the beginning of an adventure which has gone on to start a global movement encouraging and helping people to pursue meaning in life.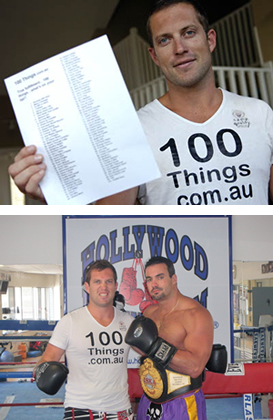 With tales of delivering a baby in Canada and representing the Mauritian national rugby team at the African Championships to volunteering in an orphanage in Africa, Sebastian's session is guaranteed to bring laughter and tears. Attendees will hear an incredible story of achievement and growth, which turned into a bestselling book – '100 Things: What's on your list?' – as well as a Discovery Channel documentary.
Delegates will walk away from this session with the motivation to set goals, create opportunities and make positive changes to their lives.
Sebastian Terry is just one of the amazing speakers who will take to the stage at PA2015. For a full list of topics and speakers visit the conference website at www.pharmacyassistants.com.
To join us at the Pharmacy Assistant National Conference on 15-17 October at the Gold Coast, register now at www.pharmacyassistants.com. You can also drop by the Australian Pharmacy Assistants Facebook page and share your bucket list!