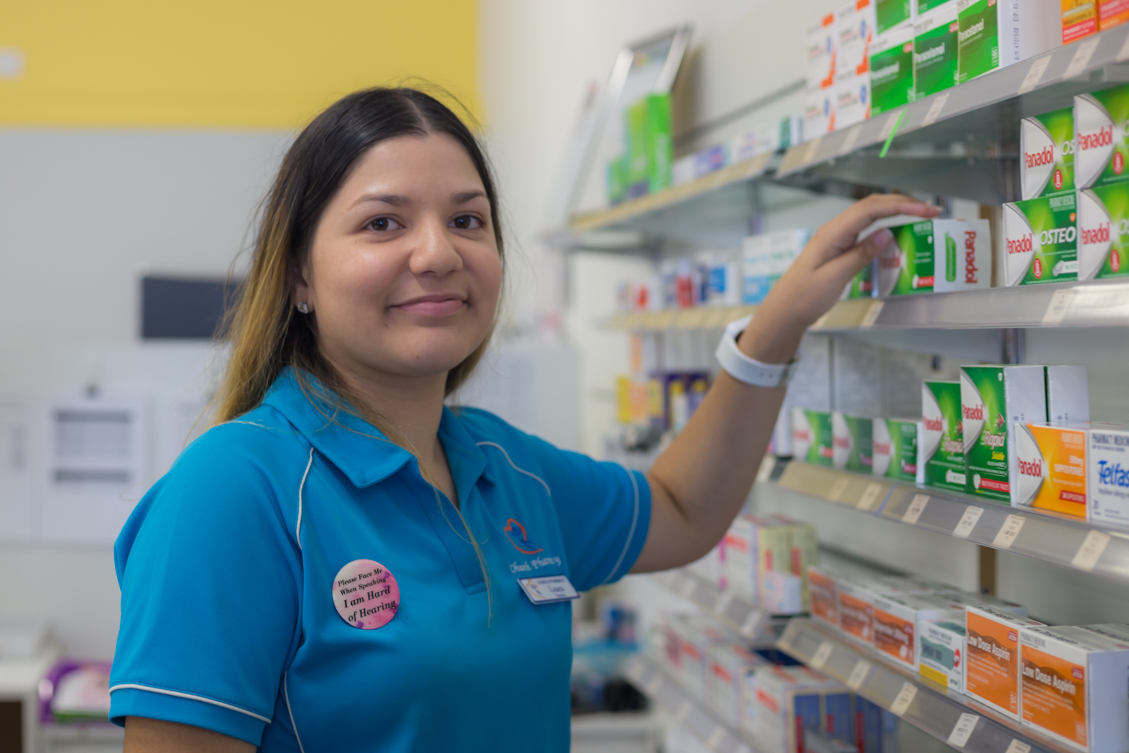 The May Student of the Month is Leara Williams from Church Pharmacy, in Bundaberg. Guild Trainer/Assessor Linden Oirrone who nominated Leara had this to say:
Many of us have experienced the pressures of year 12 but imagine the amount of dedication and discipline it takes to not only complete year 12 but also undertake a Certificate II traineeship!
Leara Williams one of my school based students is doing just that! Leara is currently in grade 12 at Kepnock State High school Bundaberg and undertaking her Certificate II in Community Pharmacy. Believe me, Leara does not do things in halves. According to Leara there are no short cuts or cutting corners if you want to get ahead. 'You complete your assessments to the best of your ability, you practise your new skills to the best of your ability and you send your assessments in on time.' What more can a trainer ask?
Leara has always aspired to work in Pharmacy however felt that her dream of being a Pharmacy Assistant maybe out of reach due to her hearing impairment.
Well, Leara had a goal and with her support team we're going to make it happen. They often say it takes a village to help support our children (and teens) of today and I have to say I am ever so humbled to be part of Leara's village. With the support of her employers, Church pharmacy, The Pharmacy Guild, Leara's school, parents and Epic assist, Leara is thriving with her training and in her role as a  pharmacy assistant. The Pharmacy was so impressed that they have offered her part time employment where Leara now works.
I often comment on Leara's ability to apply common sense when she is answering questions. I believe that the skills that Leara has gained while working in Pharmacy along with her 'common sense' will not only serve her as a Pharmacy Assistant but in life in general.
As the May Student of the Month, Leara will receive a Student of the Month certificate and go into the draw to win the 2018 Student of the Year award. The Student of the Year will win a Full Pharmacy Assistant National Conference Registration for 2019. Please read the Terms and Conditions here.
If you would like to nominate a Student in your pharmacy, please get in touch with us via panews@qldguild.org.au.