Pharmacy Practice Officer Katy Duldig visited Kelvin Grove Pharmacy in Brisbane this month to meet with her student, Janaya Webier. Katy had this to say about her visit:
"Janaya is currently completing her Certificate III in Community Pharmacy (SIR30112) and is doing a great job! Today we had a great discussion about treating gastro-intestinal problems and common allergies. Janaya is an enthusiastic student, and I always enjoy visiting my local pharmacy in Kelvin Grove."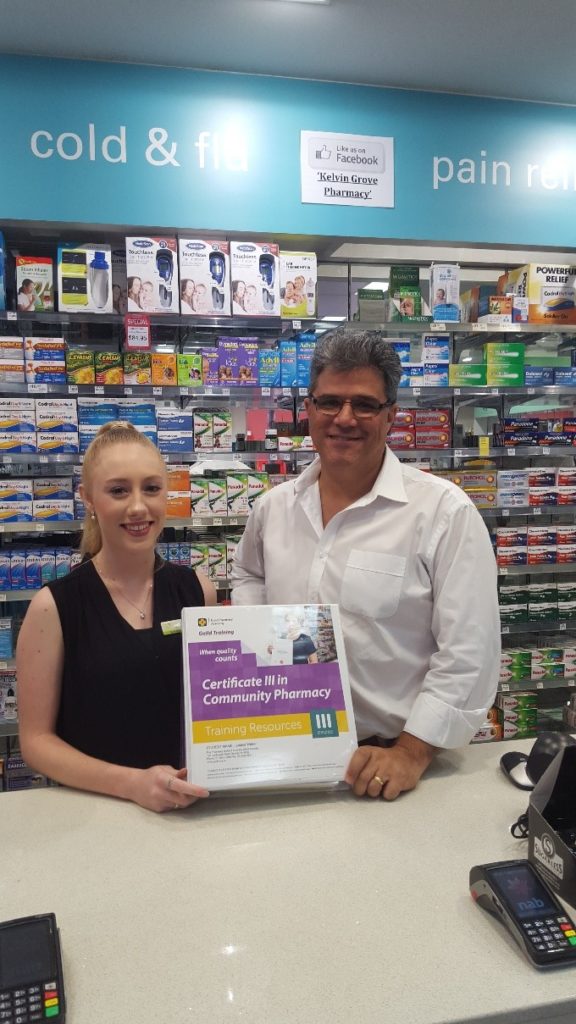 Pictured Janaya Webier & Sam Lenti
The Pharmacy is situated next door to a QML, but will relocate, along with an exciting renovation in the future!
Is your pharmacy doing something outstanding, are you providing additional services to your patients and customers that they love? Write to us and let us know about it; we'd love to feature you on PA News [email protected]