Our Guild Trainers are often on the road visiting Students all across Queensland. Recently Linden Pirrone headed up to Bundaberg and while there visited what was previously known as Church Pharmacy.
In April 2016 the pharmacy and the historic building that housed it suffered from a devastating fire which saw the store needing to rebuild from scratch. Two and a half years on, the pharmacy, now Chemist Discount Centre, is almost finished rebuilding and staff are nearly ready to open the doors again.
The fresh starts sees the pharmacy with a very different look to the original early 20th century building, but with the heart and soul of the community pharmacy still strong.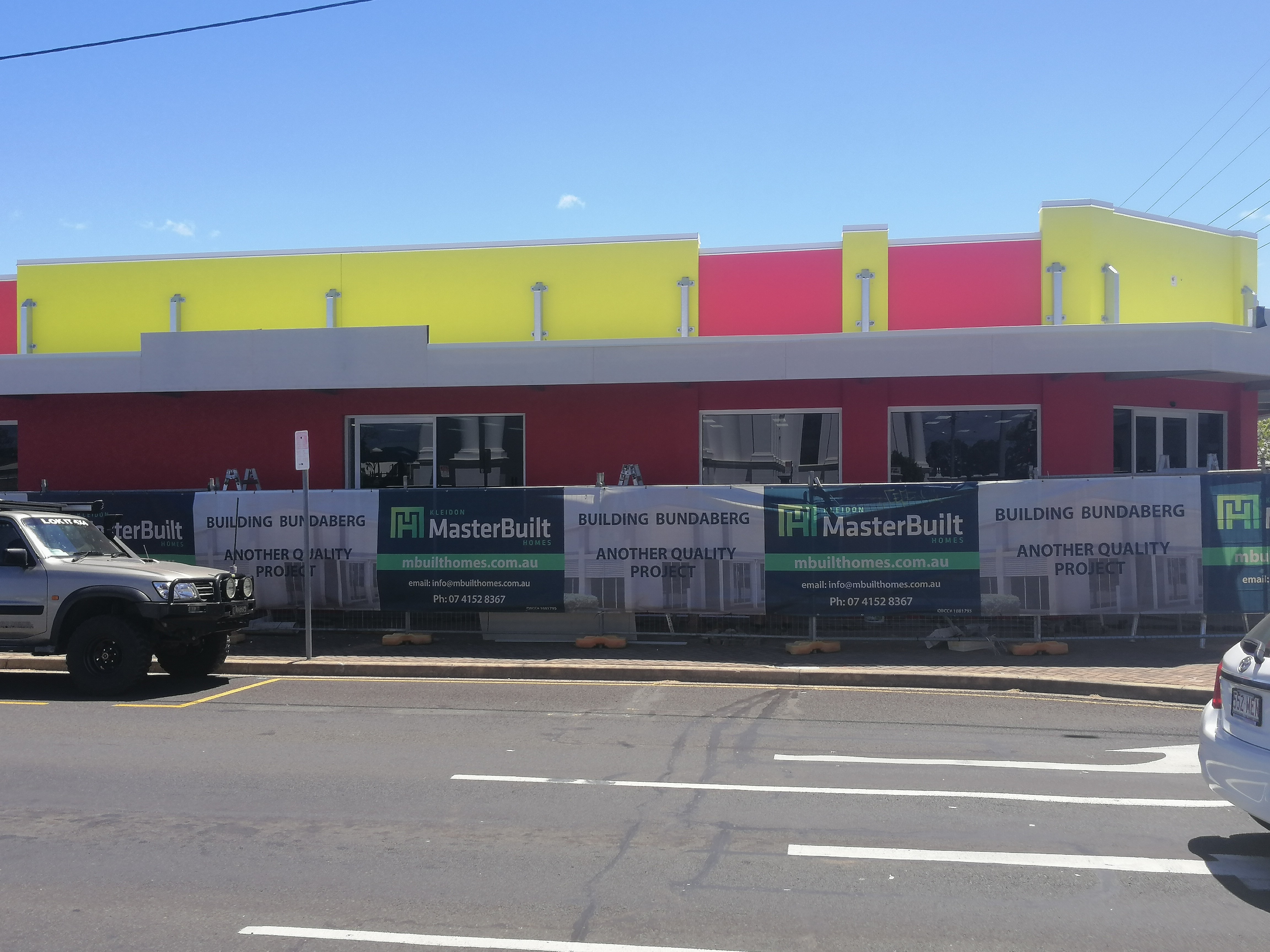 Chemist Discount Centre under construction
Sherree Walters headed down to Coolum Park recently and was honoured to receive a beautiful bunch of flowers from one of her students. Sarah-Jane Slykhuis successfully completed her SIR30116 Certificate III in Community Pharmacy and was so appreciative of Sherree's help that she gifted her with the flowers as a token of her thanks.
Sheree said, "Apart from being impressed with Sarah-Jane for all the hard work and determination she showed in getting her training completed on time, it was a lovely surprise for me to receive such a lovely bunch of flowers. It made my day on a bleak weather week on the Sunshine Coast."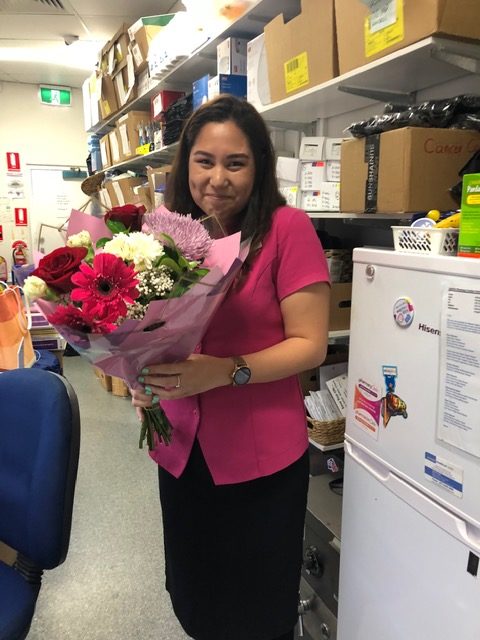 Sarah- Jane Slykhuis with her flowers for Sherree.