Jodi-Ellen Anderson recently moved from Brisbane to Middlemount to start fresh after going through a challenging time in her life. She applied for a part time position at Middlemount Pharmacy where Alex Korol, pharmacy owner, encouraged her to complete the Community Work Skills – Certificate II in Community Pharmacy course. Jodi-Ellen completed her training in Brisbane and upon her return to do vocational placement at Middlemount pharmacy, she was offered a part time position. After working for Alex for several months, a full time position at the Medical Centre next door became available and Jodi-Ellen was offered the role.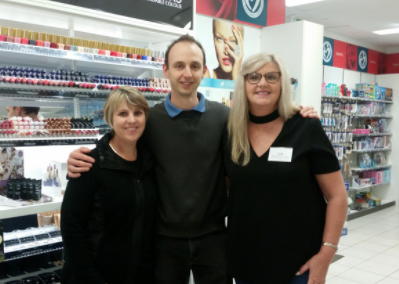 Lyna Sok: After 12 years of being out of the workforce to care for her father and raise her children, Lyna recently made a decision to come back to work in community pharmacy. She has worked extensively in pharmacies across Brisbane but had to put her career on hold. Lyna excelled in the course and did particularly well on vocational placement and received the opportunity to work for the store on a part time basis. Several months later, a full time position became available at Discount Drug Store Browns Plains which is where Lyna now works at. This has been great outcome for Lyna as she has been given a chance to step back into the industry and continue doing what she loves.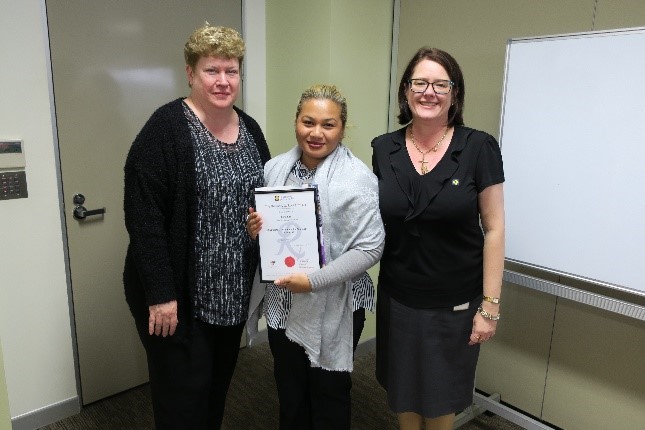 Pooja Lunthi is from a culturally and linguistically diverse background. She migrated to Australia two years ago from India. She has been working casually at a convenience store and there she gained basic retail skills. For Pooja, her goal was to work in pharmacy and find a more stable career that she would enjoy as she thoroughly enjoys helping customers. Pooja was part of the Course 5 intake and completed her Certificate II in Community Pharmacy amongst 8 other participants. Pooja received very positive feedback during her vocational placement and was later offered a full time position at Chemist Warehouse on Adelaide Street in the CBD.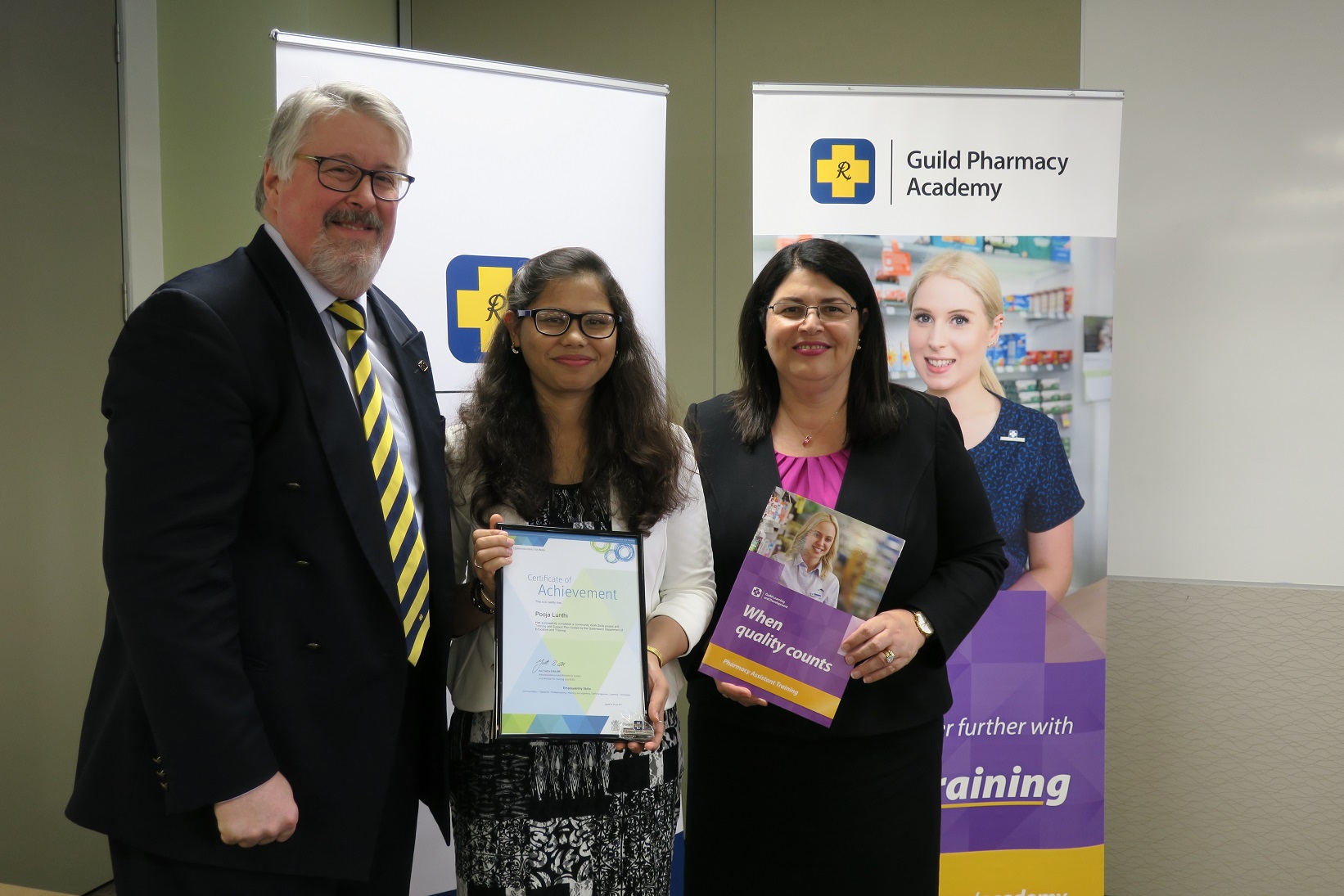 Joanne Leisemann graduated from Course 5 with an immediate job offer from her vocational placement pharmacy Good Price Pharmacy Booval. Having previously worked in pharmacy with over 10 years of experience, Joanne took a long career break to focus on raising her children. Since deciding to come back to the work force, Joanne experienced difficulties in finding employment as her skills and qualification were not current. Joanne took up the opportunity to complete this program and was offered to join Good Price Pharmacy Booval on a full time capacity. We are excited to see Joanne find her place back in community pharmacy and look forward to her successes.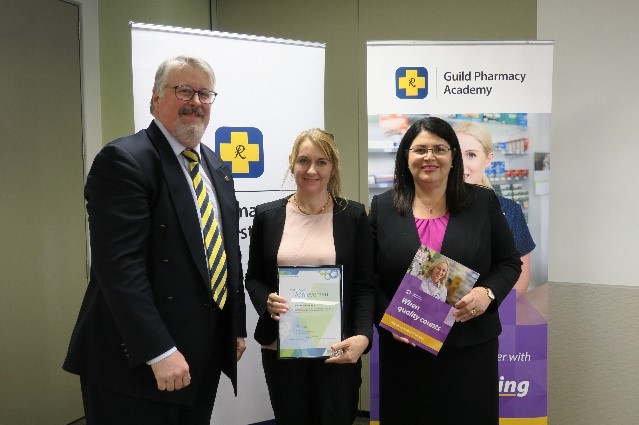 Samine Idris migrated to Australia in March 2016 with her family after living and studying in Germany. Samine had previous experience working as a nurse in Germany and wanted to remain in the health industry. Being multilingual (Samine is fluent in 4 languages) and having the knowledge and skills as a nurse, Samine progressed through the program very well and was highly appraised on her vocational placement. Not long after graduating in April 2017, Samine secured a part time position at Chemist Outlet Sumner Park. Samine is now being trained as a stock controller and regularly assist in the professional services area helping hand out scripts and assisting customers with schedule 2 and 3 medicines.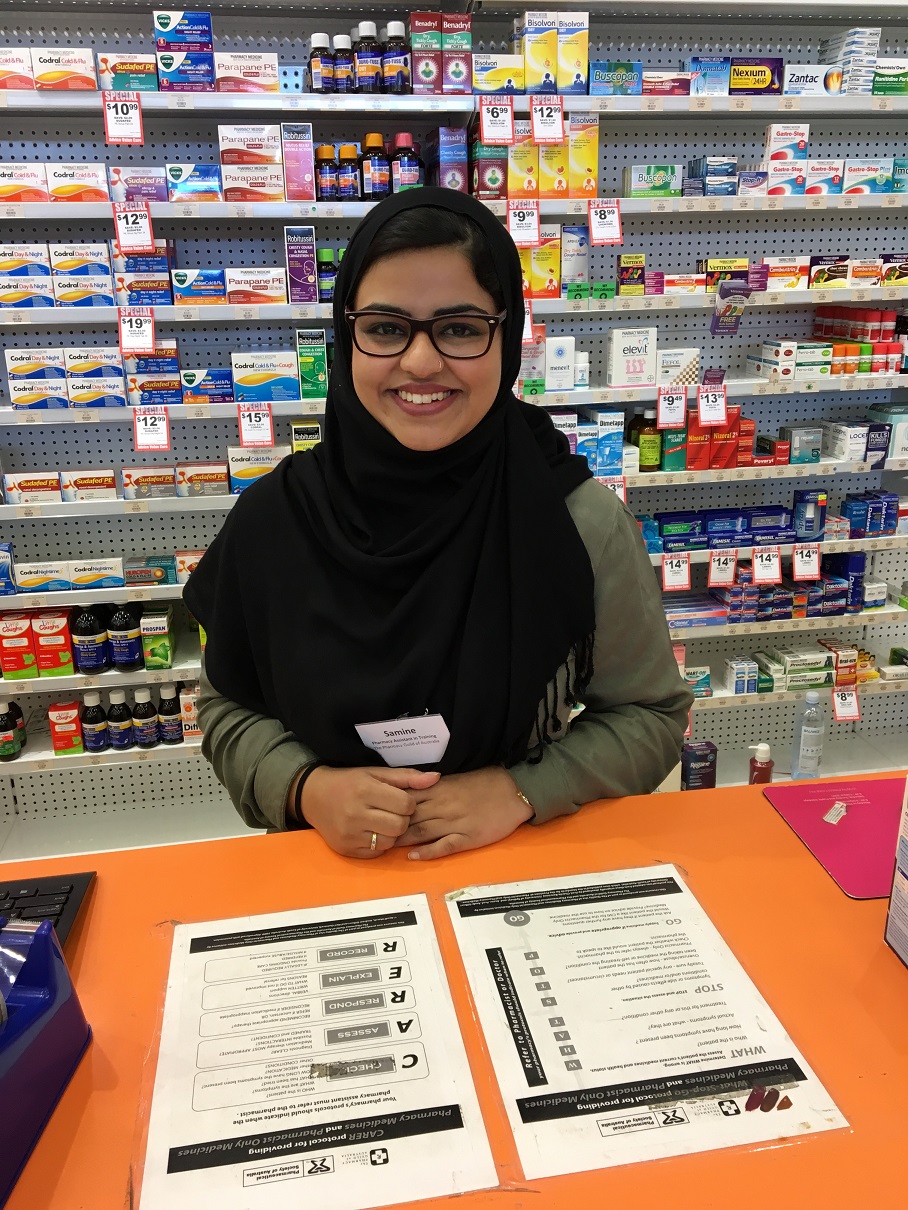 Gwendolyn Cope from Course 4 was recently offered a full time position at a local pharmacy in North Lakes. After having difficulty finding employment for over 18 months, Gwendolyn enrolled to undertake the Community Work Skills program in the hope that obtaining a Certificate II in Community Pharmacy would improve her opportunities in securing employment. While Gwendolyn has previously completed a Diploma of Beauty Therapy, she has been unsuccessful in gaining an entry level role due to a lack of experience. Gwendolyn aspired to combine her training and skills in beauty therapy and apply it to Community Pharmacy where she could work as a pharmacy assistant and make-up specialist. By completing the program, Gwendolyn was able to gain extensive pharmacy product knowledge and was successful in obtaining a full time positon.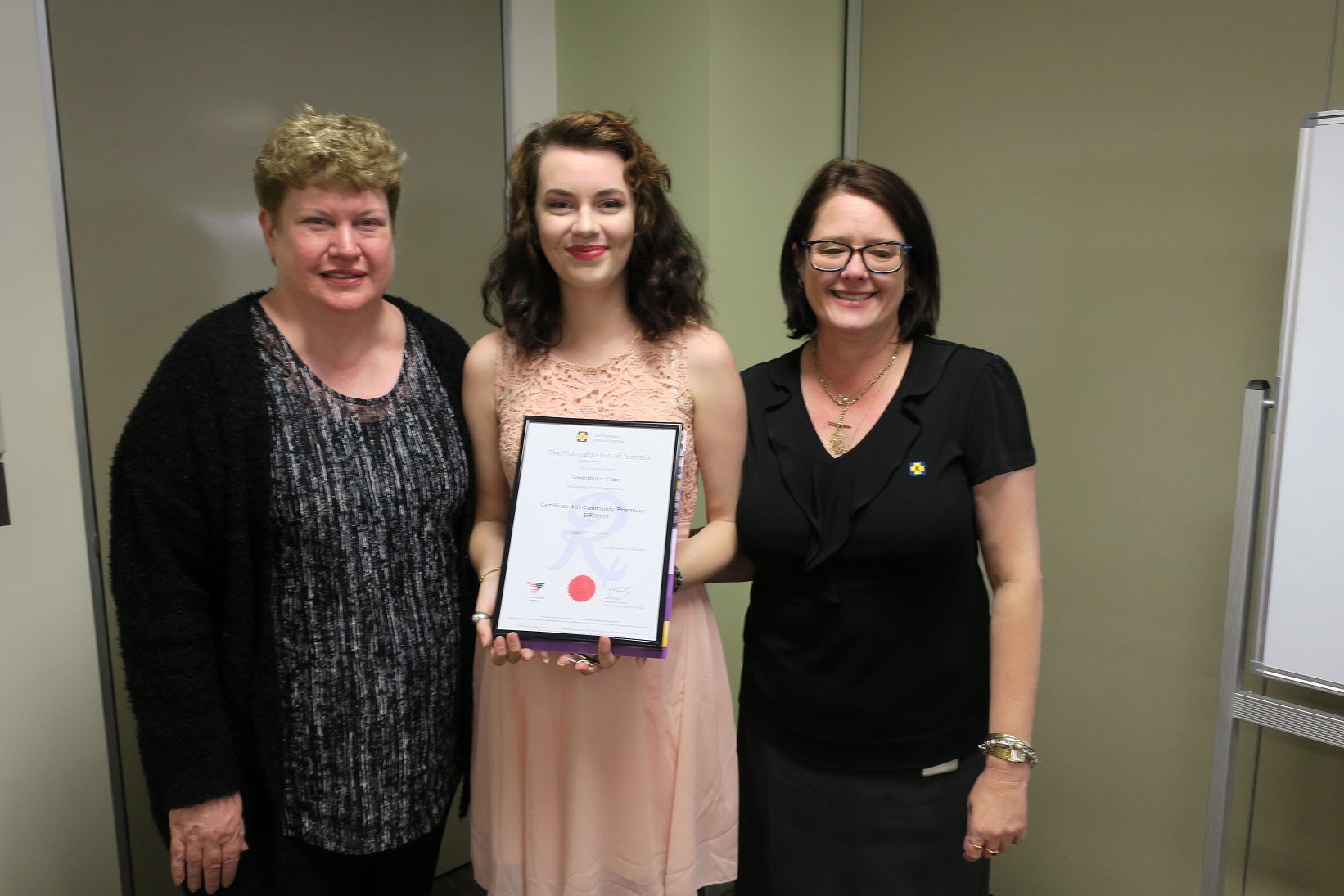 Shayna Khan migrated to Australia in December 2016. After working as a pharmacist in Fiji, Shayna wanted to establish a career in community pharmacy here in Australia. As her qualification is not recognised in Australia, Shayna enrolled into the Community Work Skills program to get her foot in the door and find employment where she will be able to utilise her skills, knowledge and experience. After graduating in September 2017, Shayna now works as a casual pharmacy assistant at a local community pharmacy on the Gold Coast.