Jessica Luhrs, enrolled into the Community Work Skills program looking to find employment having not had any luck after graduating from University several years before. She had experience working in hospitality but wanted to work in a customer focus role. After completing the program in November 2016, Jessica was offered an opportunity to join the team at Gympie Amcal Max. Several months into her role, she was promoted to Retail Manager. Since then, she has been highly involved with product training and looking after the Sleep Apnoea service. She is also being trained in the dispensary and learning the ropes of retail management. Jessica is currently completing her Certificate III in Community Pharmacy.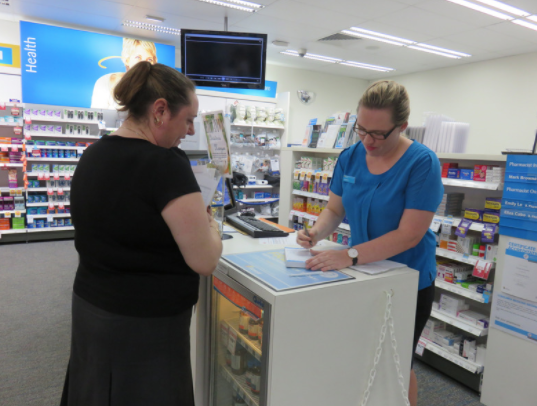 Tracy Kelly having been made redundant from her previous role decided to take some time to focus on her self-development and career. After completing the program in November 2016, Tracey was immediately offered a 3 month casual role at Petrie Pharmacy. When her contract finished, a full time position became available at Kallangur Amcal Pharmacy where she undertook her vocational placement. Tracy still works at the store on a full time basis and is currently completing her Certificate III in Community Pharmacy. Since commencing her career as a pharmacy assistant, Tracey has progressed onto working in the dispensary and has future plans to manage the Webster packing service.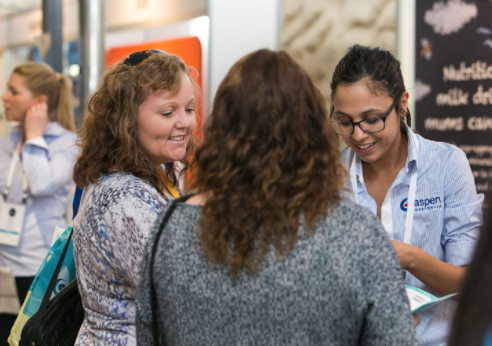 Glenn Frost is currently undertaking a traineeship in the Certificate III in Community Pharmacy. Having been long term unemployed, Community Work Skills was the right program for Glenn to train and build work ready skills to become a pharmacy assistant.  Pharmacy owner of Terry White Chemmart Arana Hills, Michael Garrett, has been impressed with Glenn's progress so far and has seen him improve his product knowledge and skills since he began his employment at the end of November 2016. Since then, Glenn has supported several other Community Work Skills participants who have undertaken their vocational placement at the store.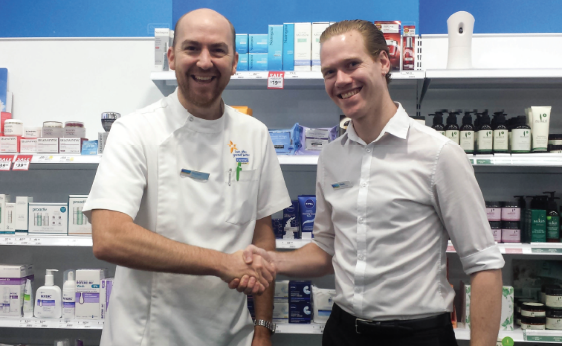 Jessica Sorgenfrei, also from Course 1 had been long term unemployed. Being a mother of 2, she wanted to set a good example for her daughters and also challenge herself. After completing the program, Jessica successfully gained part time employment at her vocational placement pharmacy Direct Chemist Outlet Rothwell. After months of hard work and training, Jessica was offered a full time position and is now supervising the setup of a new store. Jessica is well known among the customers that visit Direct Chemist Outlet Rothwell. Her retail manager and Pharmacist are very happy with her progress and have given her more responsibilities. She has been a great help to their store.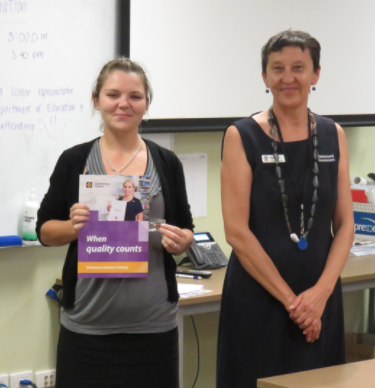 Ho Yee (Katy) Chiu from Course 2 received very positive feedback from the retail manager and pharmacist at Sunnypark Discount Drug Stores. Before commencing the course, Katy lacked confidence in her ability to be a pharmacy assistant as she felt her English was not very good and fluent. With the support of the Sunnypark Discount Drug Store team, Katy excelled in delivering excellent customer service and language was not a barrier at all. Katy was considered a very valuable member of the team during placement. Since the majority of the clientele in that area speak either Mandarin or Cantonese, Katy proactively assisted those customers as she is fluent in both Mandarin and Cantonese. This was extremely helpful and a skill that was highly valued by the store. Katy has since then taken up several casual positions at community pharmacies.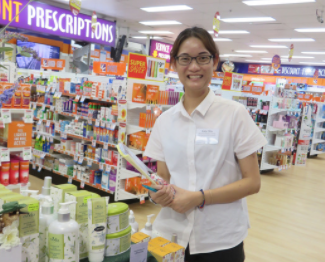 Kristin Jenkins has spent the last several years focusing on raising her children. Returning to the workforce has not been an easy transition for Kristen. She approached us about doing the program as she was very interested in community pharmacy and the program was a good opportunity for her to upskill and obtain a nationally recognised qualification. Kristin excelled during placement and upon completing the course, she has secured fulltime employment.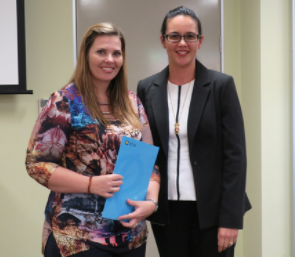 Brooke Boyd has worked in community pharmacy several years before she focused on raising her children. As the industry is constantly evolving, there is now a higher demand for skilled and qualified pharmacy assistants. Even with Brooke's experience, as she did not hold a relevant qualification she had difficulty in securing employment. Upon completing the Community Work Skills program, Brooke secured part time employment at Browns Plains Discount Drug Store where she undertook her placement. Brooke currently works in the professional services area helping the dispensary team with handing out prescriptions, providing advice on Schedule 2 and 3 medicines and taking up stock controlling duties. She is also enrolled to undertake her Certificate III in Community Pharmacy.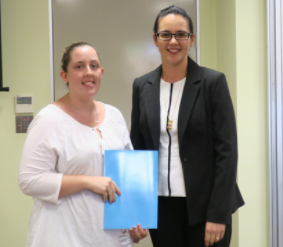 Hilary Beltramelli – A career as a pharmacy assistant has always been a path that Hilary envisioned for herself.  Being a mature aged worker, securing employment without any industry experience or training proved difficult. Hilary took a place in Course 2 of the Community Work Skill program with the support of her daughter and father whom is a retired pharmacist. During the 7 week course, Hilary's level of confidence shined through and she achieved many milestones along the way. She successfully completed 2 weeks of vocational placement and received her qualification. Not long after, Hilary secured a part time position at a local pharmacy where she is now a valued member of the team. Hilary's genuine interest in helping people and her drive to succeed in this industry has made her successful.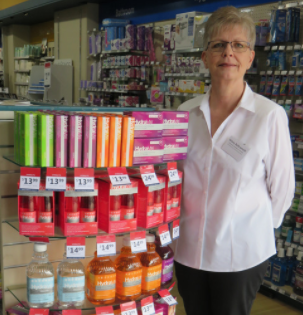 Donna Cassar, a graduate from Course 3 enrolled in the course looking for a career change and to find meaningful employment in community pharmacy.  Her previous position in retail was made redundant leaving Donna unemployed for 12 months. Donna commenced training and performed very well across all assessments and during her vocational placement. Her supervisor Fiona was so impressed with Donna's professionalism and eagerness to learn that she offered Donna a full time position upon completing the program. Donna progressed straight into working at Upper Coomera Amcal Chempro and is now a valued member of the pharmacy. Donna is also completing her Certificate III in Community Pharmacy.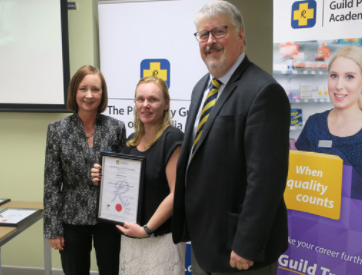 Lynette Boyce from Course 3 was unemployed for over 7 months before commencing the course. She has an interest in community pharmacy however being a mature aged jobseeker, found it difficult to get her foot in the door without any relevant qualifications. Lynette excelled in the course and successfully gained casual employment at her vocational placement pharmacy. Several months later, Lynette applied for a permanent part time role at Arundel Chempro and was offered a place to work there.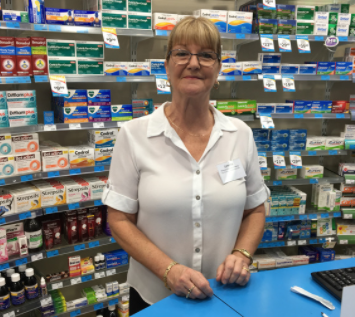 Devanshi Amin holds a diploma and a Bachelor of Pharmacy in India and has worked in hospital pharmacy for many years before moving to Australia. Having moved to Australia, Devanshi found it difficult to find employment in community pharmacy as her qualifications were not recognised and she did not have enough funds at the time to go through additional training and study to become an accredited pharmacist. Devanshi instead, obtained a part time position working as a sales consultant at Bunnings Warehouse. Through this program and her desire to work in community pharmacy, Devanshi was able to secure a part time position at Vienna Rd Pharmacy. This is a wonderful opportunity for Devanshi as she continues to learn and strengthen her skills as a pharmacy assistant.