Some things just go together! Like:
Cheese and crackers
Salt and pepper
William and Kate
Elvis and Pricilla
Cookies and milk
The Pharmacy Guild and Training
We know that sometimes it's a struggle to add on sales. It can be unnerving, especially for new pharmacy assistants and even those of us who have had many years of experience and training.
But! We need to focus on complete health solutions for our customers. If we can easily recommend probiotics for antibiotics, and rehydration salts for loperimide, why not magnesium for headaches? Imagine you sold a bottle of magnesium every time you sold something for a headache. Think about the benefits for not only your customers, but for the pharmacy.
I suffer from migraines and have read a lot of information on treatment and preventatives, so I take magnesium every day. I also take Hydralyte, will alternate between paracetamol/codeine, ibuprofen, and will sometimes take aspirin. Not all people are aware that codeine can compound a headache, so if after the protocol questions, you are happy and there is no need to refer, think about whether what the customer is asking for, really is right for them.
Here are some examples of how you could provide a complete health solution for your customer:
Hayfever season is upon us, so with each antihistamine product you sell what about saline spray and rinses, garlic and horseradish, Echinacea or even a humidifier!
If a customer is buying sunscreen you can recommend lip balm, hats, insect repellent, Hydralyte and sunscreen specifically formulated for the face.
When you sell cough medicine, make sure you check that the customer has a medicine measure or a syringe.
If a customer needs to take half a tablet or are a changing children from mixtures to tablets, you can offer a pill cutter.
We all pop into the pharmacy before a trip overseas, so it's the perfect opportunity to talk to your customer, ask them where they off to and if they have organised things like loperimide, paracetamol, Hydralyte, face mist, hand sanitiser, sunscreen, insect repellent or travel bottles.
Remember: You can always turn around what is usually a companion sale, such as horseradish and garlic, and then recommend antihistamines.
A few things to think about:
Do you offer lifestyle tips, use self-care cards or the health point kiosk to the best of your advantage?
You can use the old adage: 'Our pharmacist recommends'.
If you have a trained cosmetician in store, why not have them do a staff training on tips to help with companion products, they are great at this!
Talk to your reps about in-store taste testing or products or assistance with a promotion. You can ask for samples to give away to your customers during a promotional period, or simply when you are packing their purchases.
Once you get started there will be no stopping you because the possibilities are endless. We'd love to hear some of your ideas!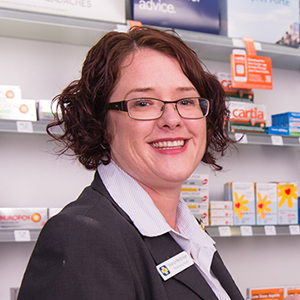 Sharyn McErlean, Trainer and Assessor