The July Boss of the Month is Richard Peacock from Logan Medical Centre Pharmacy. Richard has been nominated by Trainer/ Assessor Linden Pirrone.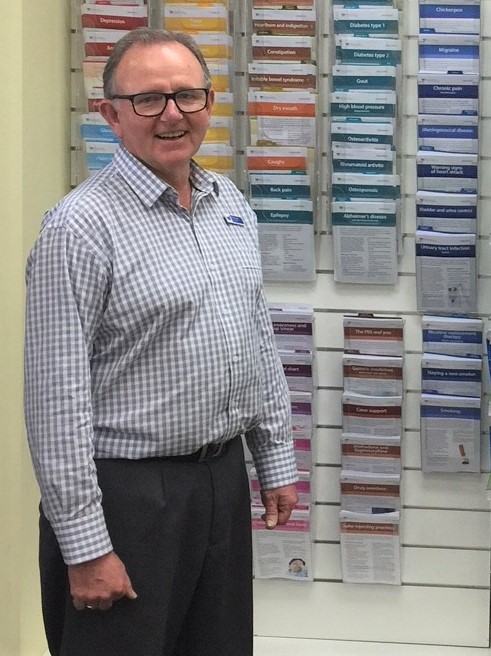 Linden said:
"As a trainer I have always felt that it was my role to drive my students to achieve the next level in their studies and be the best they possibly can; and that the role of the supervisor was to be my eyes and ears in the pharmacy when I can't be there to observe my students.
"Well Richard Peacock is not only my eyes and ears but he is the one driving me to be the best trainer I can as well as supporting my student Victoria Willoughby who is currently undertaking her Certificate III in community Pharmacy. We communicate regularly to discuss Victoria's abilities and Richard provides me with ideas and tips on what he believes will motivate Victoria. With this information I can tap into my specialist skills and be the best trainer to Victoria."
When Richard found out he was nominated for Boss of the Month, Richard was solely focused on the student. He said:
"It doesn't matter if you are a pharmacy student or a pharmacy assistant, doing that little bit of extra training and gaining that little bit of extra knowledge is just so beneficial to the student. Whether they stay with us or not it is great for them and great for our industry."
Another prime example why we appreciate Richard's enthusiasm and why he has been nominated for Boss of the Month!
As the June Boss of the month, Richard will receive a boss of the month certificate and go into the draw to win the 2017 Boss of the Year award. The Boss of the Year will win either a Full Pharmacy Assistant National Conference Registration or a Full APP Registration (excluding Street Party) for 2018. Please read the Terms and Conditions here.