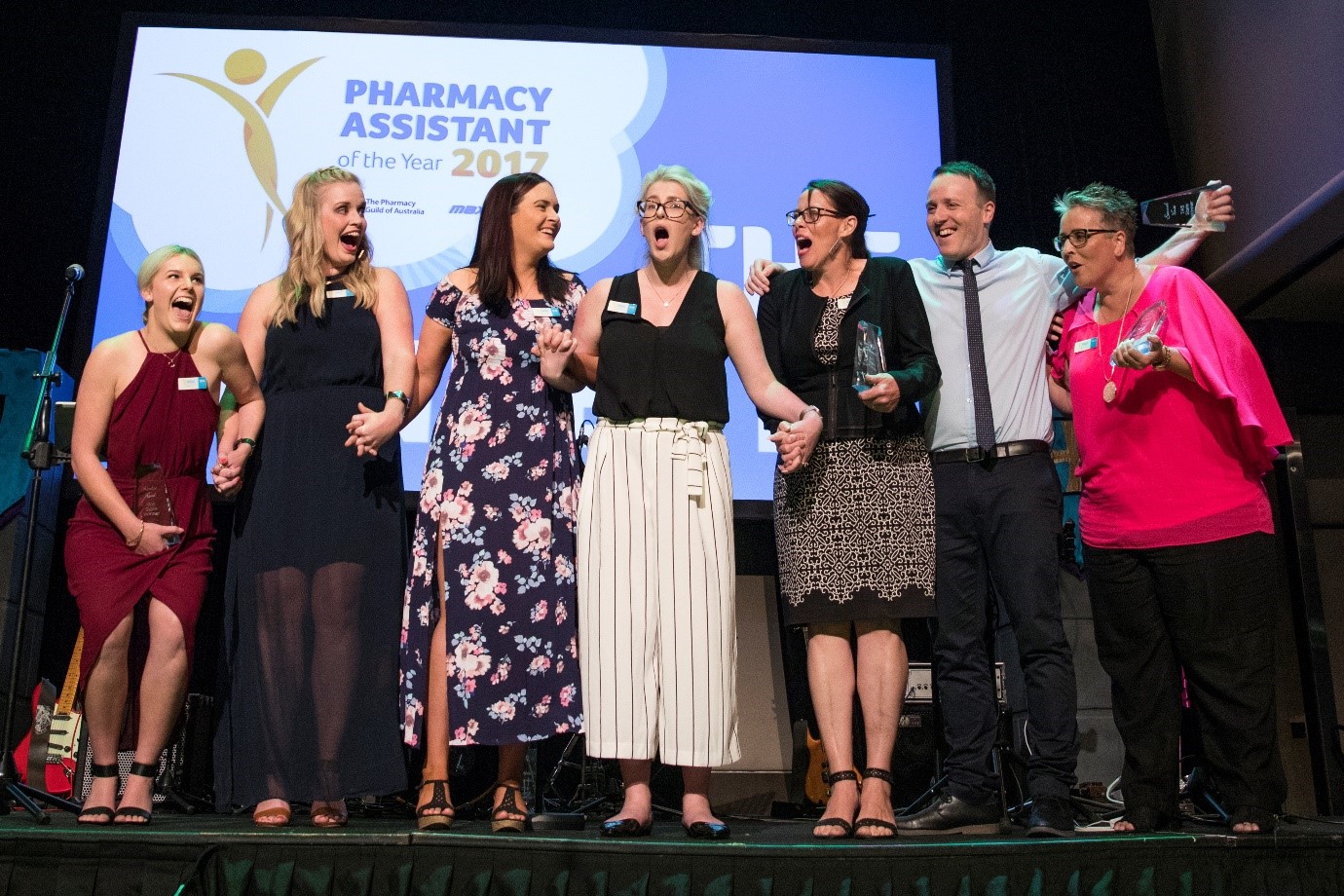 The countdown is on to find the next Pharmacy Guild of Australia/Maxigesic Pharmacy Assistant of the Year.
The Pharmacy Assistant of the Year Award, which is now in its 12th year, is the premier award for approximately 35,000 pharmacy assistants in Australia. The Award recognises the outstanding contribution that pharmacy assistants make to the community pharmacy industry.
Third party nominations close on 25 May and self-nominations close on 15 June.
There is no time like the present to nominate yourself or one of your worthy colleagues for this prestigious award.  Not only will nominated pharmacy assistants have the chance to take out the prestigious title of Pharmacy Assistant of the Year 2018, they'll also have the opportunity to be entered into the Glucojel Super Star Award!
The Glucojel Super Star Award recognises the exceptional customer service of pharmacy assistants. All PATY State Finalists automatically go into the running for this additional Award – just another great reason to nominate!
Nominations and responses to nominations can be made online at www.pharmacyassistants.com/paty.
The national winner will receive a $5,000 cash prize and a Guild Training course, amongst other great rewards. State finalists and winners will also be eligible for prizes.
For more information and to nominate, visit: www.pharmacyassistants.com/paty