Guild Trainers Linden, Katy and Sharyn have been on the road visiting students across Queensland and Tasmania over the last few months. Check out these pics from their visits!
Linden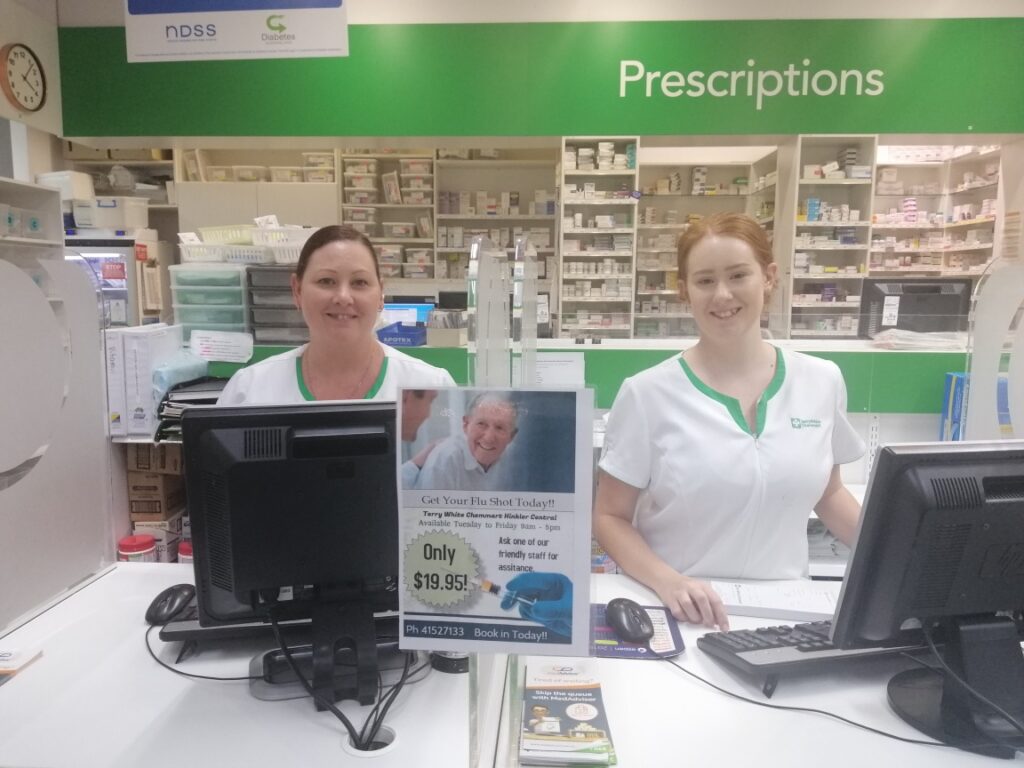 Guild Trainer/Assessor Linden Pirrone shared a wonderfulexperience with us from her time on the road. "When visiting the Terry White Chemmart store in Bundaberg recently I had the opportunity to catch up with one of my newest students, Korrin, and one of my previous students, Vikki, who completed her Certificate III with me back in February 2016.
"At the time of inducting Korrin I had not twigged to the connection between Korrin and Vikki until my recent visit to Bundy this April. As soon as I saw both Vikki and Korrin side by side it finally dawned on me that they shared the same last name. They explained that their relationship was in fact mother and daughter!
"After putting two and two together I decided to take a photo of the two staff members working side by side. What a great tradition in the Stirrat family and what a privilege for me to be a part of both mother and daughter's pharmacy training.
"I wonder if I will still be around for a third generation Pharmacy Assistant to undertake training with us here at the Guild."
Katy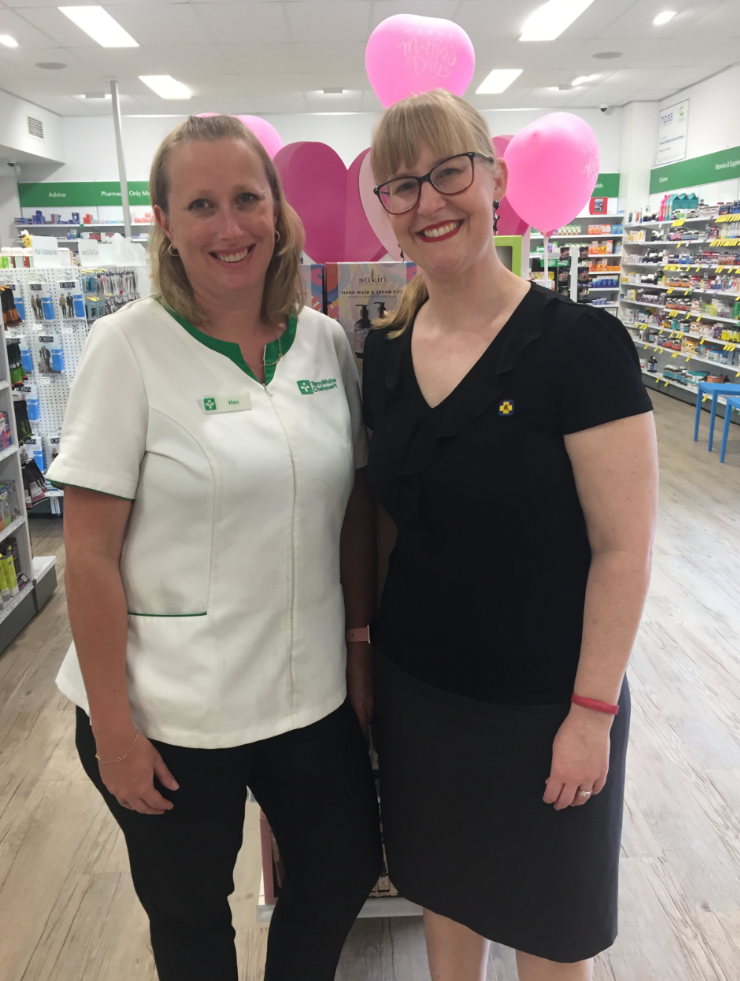 Katy recently conducted a store visit in Rockhampton while Henrieke completes her SIR40116 in Community Pharmacy. Katy shared, "Henrieke is originally from the Netherlands and worked there in a hospital pharmacy for 7 years. She loves pharmacy in any form, and is so excited to work in the industry here in Australia as well as being a community pharmacy assistant."
Sharyn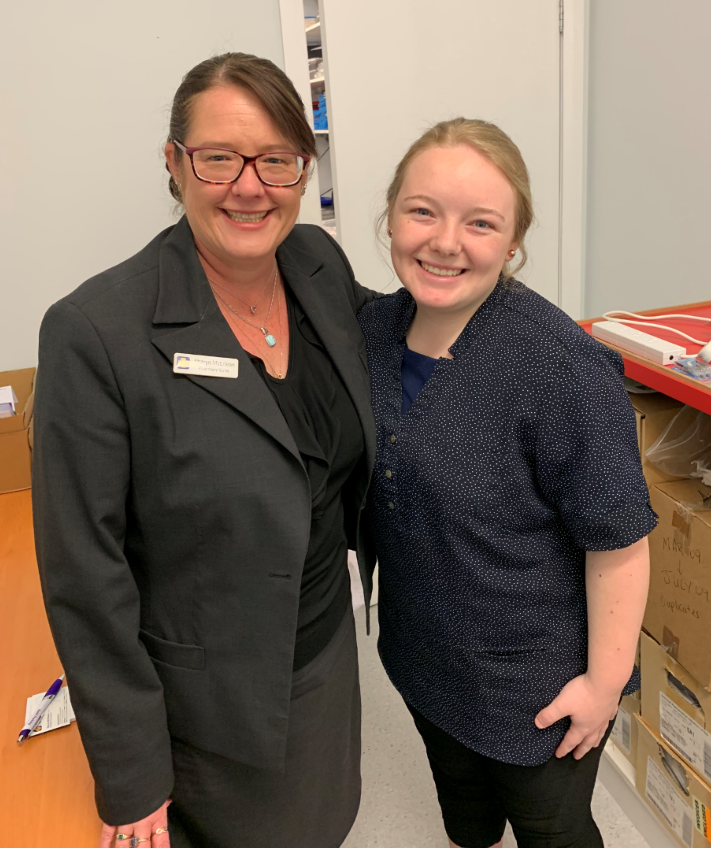 Here Sharyn is with Kaitlin Dillon-Dowling from Healthpoint Pharmacy Snug. Have you ever heard of a town named Snug? Snug is a small coastal town on the Channel Highway, located 30km south of Hobart.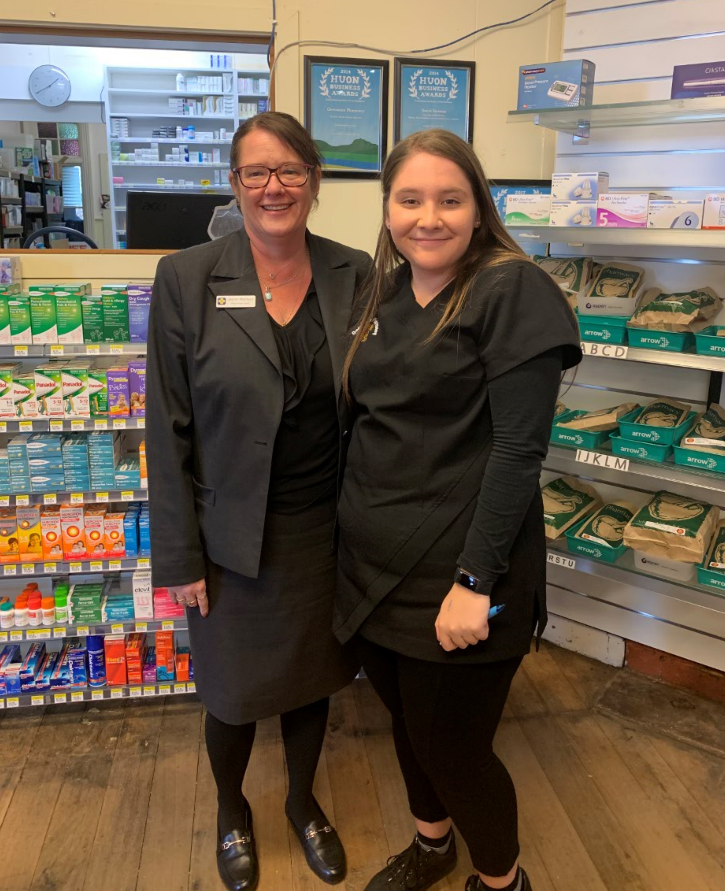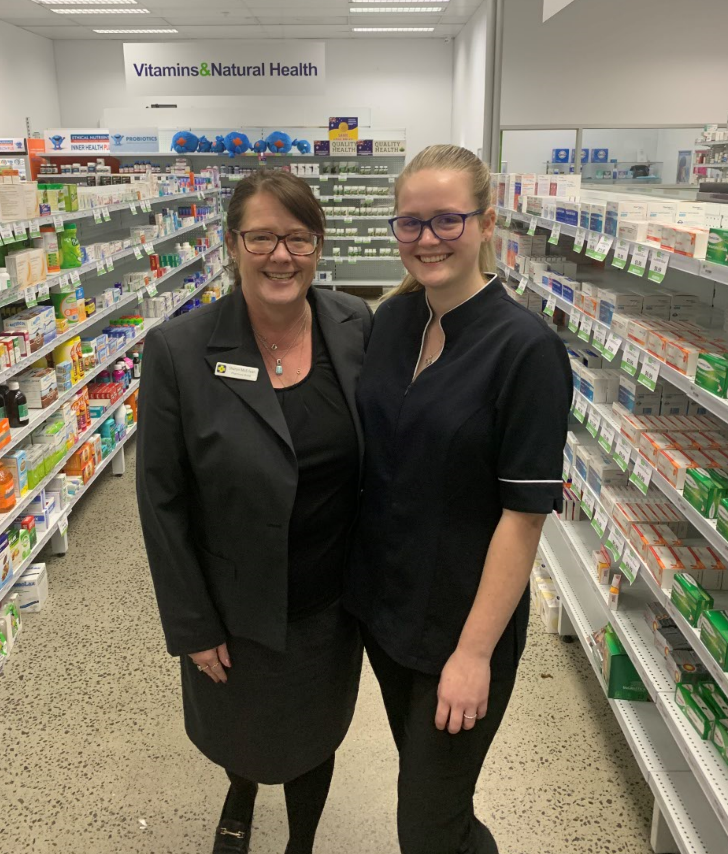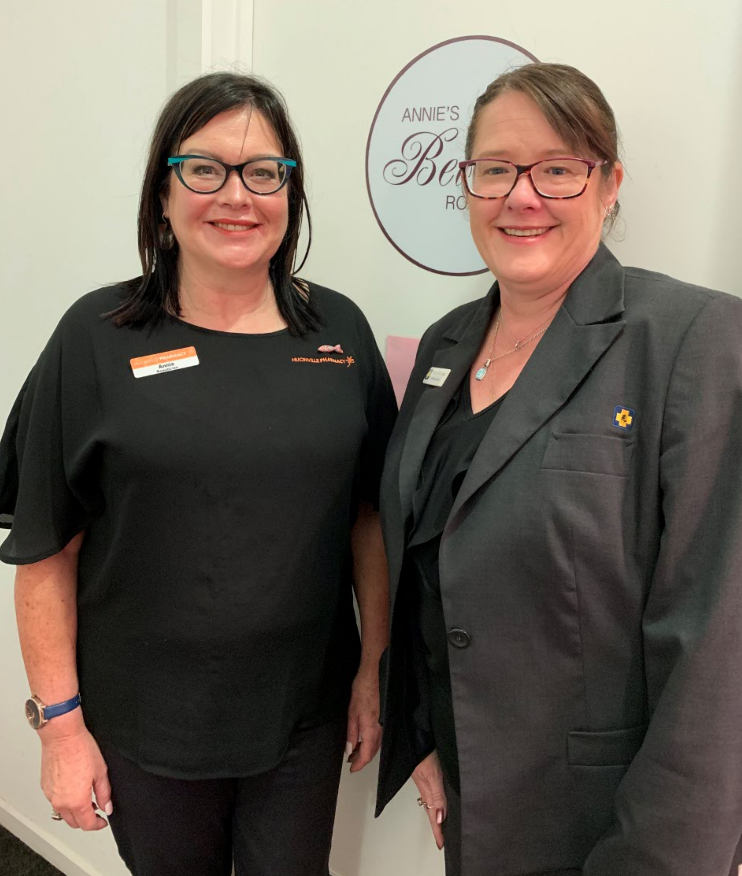 And finally, Sharyn was extremely pleased to be able to visit a town named Penguin during her last visit to Tassie! Penguin in a town on the north-west coast of Tasmania.